Local Happenings at Grace Community Church.
On Thursday, 7/21/2022 at 6:00 PM, Jeff Brower, Volusia County Council Chair will be having a Town Hall meeting.
On August 4, 2022 at 6:30 Alex Newman will be making a presentation. He is an awesome speaker with a wealth of information on the state of our country and the public school system.
Beginning the 2nd Thursday in September, we will be conducting the Biblical Citizenship Classes, a curriculum developed by Rick Green, Patriot Academy and David Barton, Wallbuilders. It is an 8 week course that we just completed and it is phenomenal.
Again all of these events will be at Grace Community Church , 1060 W. Granada Blvd. Ormond Beach, FL
---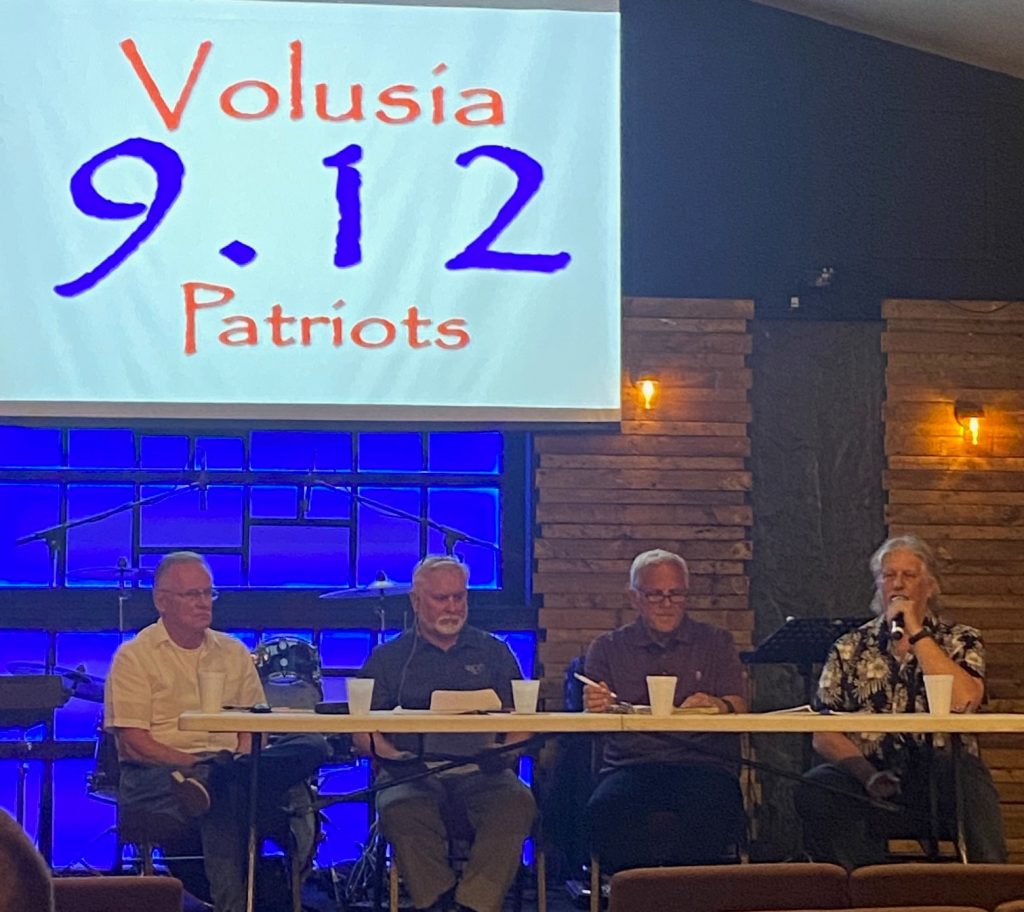 ---
A big thanks to all who came out to discuss our amendment initiative that will raise the bar in education in Florida. It will definitely raise the ire of those who prefer to continue indoctrinating and sexually grooming our children. Proud to stand with people who are interested in defending our kids and creating higher standards in education.
---
Volusia 912 is dedicating time to our Freedom in Education Act for Teachers, Parents and Kids. We will no longer hold our regular monthly meetings. We will announce updates with regards to the progress of our Amendment Initiative. We will, however, be holding special events.
Please support us by purchasing from our Liberty Store, signing on to Ray's Liberty Messages or Donating. Thank You!